Welcome to So Cool Bus!

We're a high-tech ice cream truck serving the Lehigh Valley,
primarily the Macungie/Allentown area.

We carry nearly 50 ice cream and frozen treats from Good Humor®, Jack & Jill, Popsicle®, Klondike®, M&M Mars, Rich's™, Blue Bunny and more.
Visit our Novelties page for a complete list of all the brands and products we carry.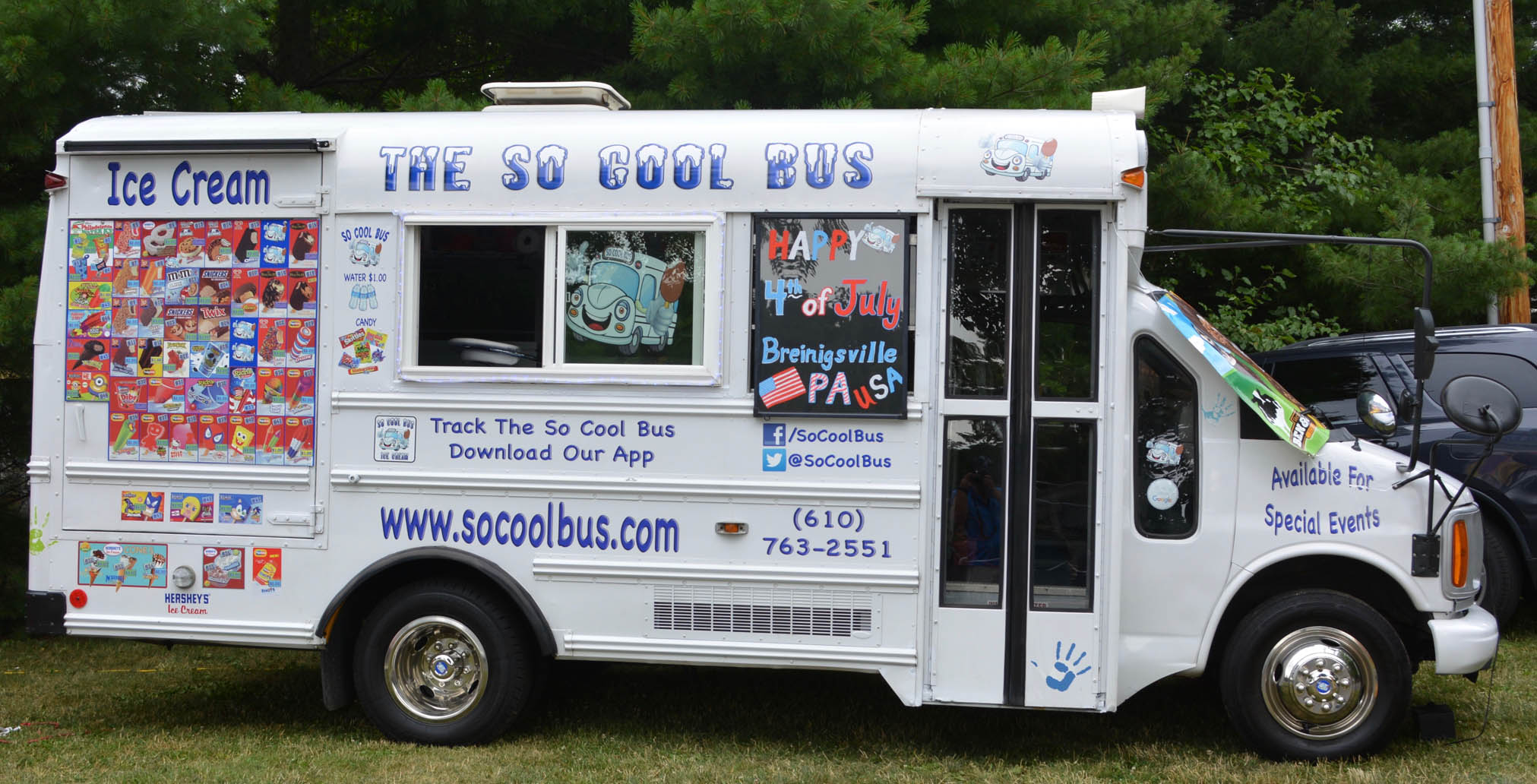 ABOUT US
Ann Marie and Bryan Tietz both live in Lower Macungie Township but are originally from Upstate New York. They can remember a childhood when they looked forward to hearing the familiar music of the "Ice Cream Man". They moved to Pennsylvania 20 years ago when Ann Marie began working as an elementary school teacher and they have been here ever since. They have two daughters, who both attend school in the East Penn School District. Living in Lower Macungie, they missed the nostalgia of the "Ice Cream Man" coming by in the summertime and longed to be able to share that fond memory with their daughters, so they decided to become the "Ice Cream Man" themselves. They hope to bring that old time feeling back to the Lehigh Valley for both children and grown ups alike. Look for the So Cool Bus in your neighborhood soon! Happy Summer!

Watch our interview with WFMZ!
While the So Cool Bus is reminiscent of those old time ice cream trucks that Bryan & Ann Marie knew growing up it is equipped with one so cool gadget.  We have a free app that was developed by one of Ann Marie's former students.  With the So Cool Bus App you can track the So Cool Bus in real time and even request that we come to your location. Now that's So Cool!